Sophia University Institute of Bioethics
Established: April 2010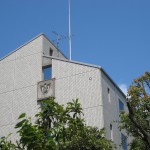 Purpose:

This Institute upholds Sophia University's basic ideology of "Christian Humanism" and "Human Dignity." Drawing on and combining the fields of Humanities, Social Science and Natural Science, our aim is to contribute to ground-breaking developments in the study of bioethics.
Specialization:
Not only confining ourselves to traditional issues in bioethics and medical ethics, we aim to extend our research to the fields of medical welfare, child welfare and the challenges presented by an ageing population.
Message from the Head of the Institute, Kiyoshi AOKI: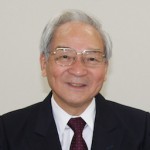 The subject of a myriad of research both inside Japan and internationally, public policy in the fields of life sciences and medicine faces many pressing and urgent issues. At the Sophia University Institute of Bioethics, we not only seek to consider a Japanese viewpoint but also an international one, which should support and contribute to the general development of bioethical study. Our institute will take a modern-day approach to the life science issues which affect our society. By investigating the ethical issues generated by the progress of medical technology, we aim to cultivate both undergraduate and graduate students who not only see themselves as academics, but as able to offer their knowledge to society at large. Every member of our institute supports this goal.
Kiyoshi AOKI
Head of the Sophia Univ. Institute for Bioethics